In This Newsletter
Upcoming opportunities, events and workshops
Entrepreneur Spotlight – Waspu Seal Oil
In case you missed it – Video links to events, including: Healthy Futures Forum, Digital Marketing Workshop Series, Navigate Entrepreneur Ecosystem Coffee Breaks on The Importance of Diversity and Developing Grit, and Top 10 Legal Considerations for Start-Ups.
New Website Business Directory Reminder
Suggestion Box – Tell us what you need to succeed
How to connect with us!
Upcoming Events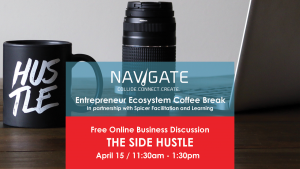 Navigate Entrepreneur Ecosystem Coffee Break: The Side Hustle
Join us to learn about what it takes to launch and manage a business on the side while working at a full-time job.
April 15th, 11:30 am – 1:00 pm NDT
Register in advance at: https://attendee.gototraining.com/r/468657349411968002
In partnership with Spicer Facilitation and Learning
Upcoming Opportunities from Our Partners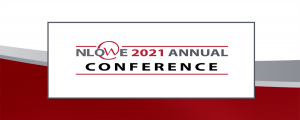 The NLOWE 2021 Annual Conference Program was released last week, with a full agenda of sessions designed specifically for women entrepreneurs!
This year's conference features Opening Keynote Arlene Dickinson, Closing Keynote Charlene Brophy, and seven workshops in between from local women in business who will share their expertise on a variety of business topics.
NLOWE's 2021 virtual conference is taking place April 13 – 29. Mark your calendars!
Register for a FULL-ACCESS PASS or register for individual keynotes and sessions.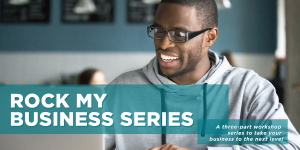 Futurpreneur™ Rock my Business Series: Kick-start your business with a solid plan
Futurpreneur™ and RBC Future Launch proudly presents Rock My Business, a free, virtual, three-part workshop series that will help you develop your idea, get started on your business plan and create a viable cash flow for your business—all while connecting with like-minded entrepreneurs in your community and across Canada.
If you're aged 18-39  and need direction to develop your business idea, have a strong business idea OR recently launched a small business that you'd like to grow, register today for the next series of workshops.

Futurpreneur™ announces new funding collaboration with RBC to support young black entrepreneurs across Canada, in partnership with BDC
Futurpreneur Canada has announced a new funding collaboration with Royal Bank of Canada (RBC) to deliver the Black Entrepreneur Startup Program, building on its longstanding partnership with Business Development Bank of Canada (BDC).
This tailored version of its core Startup Program will increase its support of aspiring, young Black entrepreneurs launching successful, new businesses in communities across Canada.
Entrepreneur Spotlight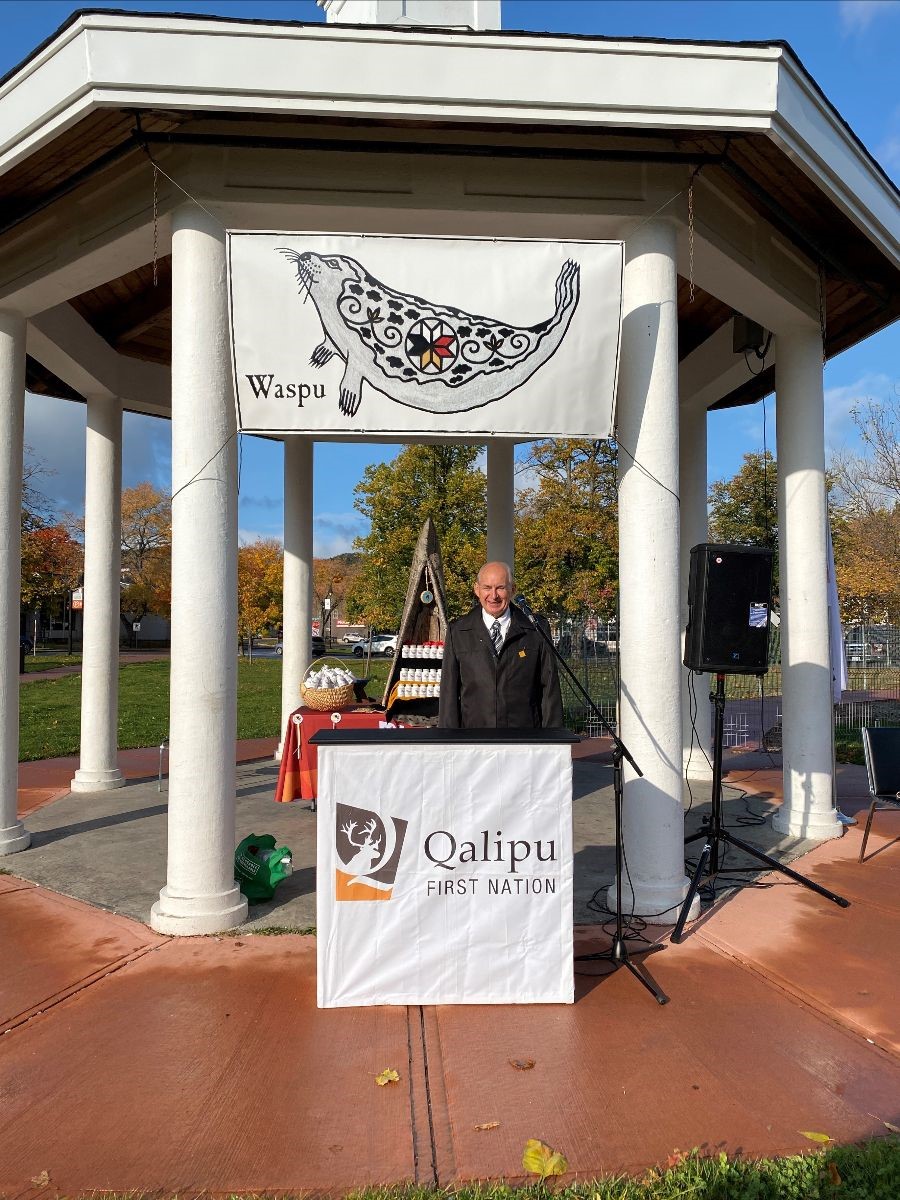 WASPU Seal Oil
A Q&A Spotlight with John Davis, CEO of the Qalipu Development Corporation (QDC), discussing Mi'kmaq Commercial Fisheries.
Entrepreneurial opportunities don't necessarily have to come from individuals. Mi'kmaq Commercial Fisheries, under the umbrella of the Qalipu Development Corporation (QDC), has been working with the Raymond Thomas Lipid Group to develop its seal oil brand, Waspu (which is the Mi'kmaq word for seal). Seal oil contains "healthy fats" known as Omega-3 fatty acids – many people may not know that human bodies are unable to produce these essential fatty acids, even though they are critical for its proper functioning.
The Omega-3s in seal oil include EPA, DHA, and DPA; research has shown that these Omega-3s help decrease the risk of cardiovascular diseases, lower blood pressure, reduce the effects of inflammatory diseases such as arthritis, hypertension, Crohn's disease, cancer, skin diseases and depression, promote nerve regeneration and brain development, and much more.
To find out more about this new product, which was launched last October, Navigate Entrepreneurship Centre caught up with John Davis, CEO of QDC.
NEC: Why is developing this product important to your organization?
JD: Waspu brand seal oil was created for three reasons – firstly, for the 10,000 years that Indigenous people have lived in the province, seal has been a vitally important source of sustenance and as such is intrinsic to Indigenous, and specifically Mi'kmaq, culture. It made sense to Qalipu to concentrate on a seal-based product initially, especially considering the seal population is now so big that it is putting itself at risk, struggling for food and resources. And it is putting other species at risk, like salmon, cod, capelin, and others. Secondly, it is the primary fuction of QDC to generate its own revenue source for its primary share holder, the Qalipu First Nation Band. And thirdly, our product is a superior quality omega-3 supplement with better bio-availability and health benefits than many of the existing supplements currently on the market. Plus, new research is showing that seal oil – being derived from mammals – is more readily processed and absorbed by the human body than Omega-3 derived from fish or plants!
NEC: What is the main goal of your work/describe your organization's aims?
JD: Our aims are primarily threefold: First, seal oil is a natural product with enormous health and lifestyle benefits. Second, Waspu can help us manage the resource by supporting the full use of the animal. It will do this through the sale of seal oil capsules and increase the market demand to help manage the abundant natural resource and maintain a healthy relationship with the animal's environment. Third, with an abundant resource so strongly interwoven into Mi'kmaq and Qalipu culture, a seal oil product was an obvious step for us commercially.
NEC: What advice would you give to other entrepreneurs/start-ups?
JD: Plan for success, know your story and know your product – the value it brings to the market and which problem(s) it solves.
NEC: Tell us about the challenges you've faced, as well as your biggest success.
JD: Understanding the market/audience has been a challenge and a success. There are many brands of seal oils and omega-3 products in the market place. Why would Waspu be competitive? Why would consumers want to buy it over the other brands? We researched this extensively and were able to determine that an "Indigenous" brand produced from the world's most regulated and sustainable resource would have unique selling points. In other words, there was a market niche for WASPU that other brands cannot easily enter.
Find out more here!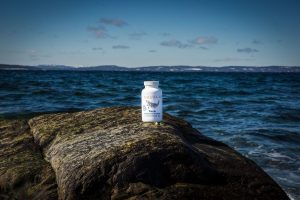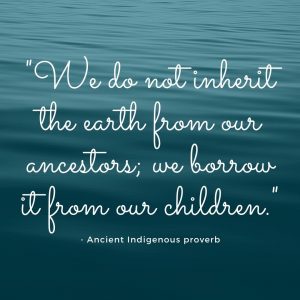 In Case You Missed It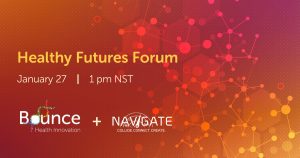 Healthy Futures Forum
Join us to hear how NL entrepreneurs and innovators are making waves in the health and wellness sector and to hear discussion of the problems and novel solutions that will shape the future of health in our province.
Covid-19 has precipitated a new era of healthcare, moving innovation forward at unprecedented speed with 10-year advances in technology happening in mere months. Breaking down the barriers of health innovation through multidisciplinary collaboration is creating new and unexpected opportunities for entrepreneurs in a field once reserved for medical experts.
Check it out here.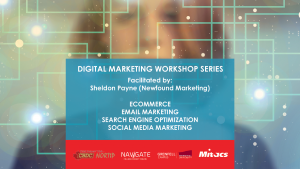 Digital Marketing Workshop Series
• Online Marketing for Small Business
• Social Media Marketing for Small Business
• Email Media Marketing for Small Business
• Search Engine Optimization (SEO) for Small Business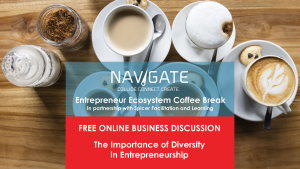 Navigate Entrepreneur Ecosystem Coffee Break – The Importance of Diversity in Entrepreneurship
During this event we:
• Heard from a panel of support organizations regarding the many supports and services available to diverse entrepreneurs including women, indigenous, francophone, youth, and international entrepreneurs
• Discussed the importance of diversity in entrepreneurship, including the changing face of diversity and future of diverse entrepreneurship in our province
Check it out here!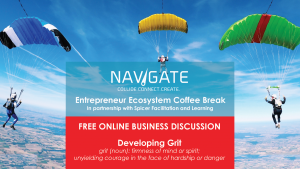 Entrepreneur Ecosystem Coffee Break – Developing Grit
grit (noun): firmness of mind or spirit : unyielding courage in the face of hardship or danger
Grit has been identified as a key attribute of the world's most successful entrepreneurs, but how do we develop it?
During this session, we discuss:
• What constitutes grit
• How to cultivate a grit mindset
• The importance of sustaining passion, purpose and perseverance to achieve long-term goals
Check it out here!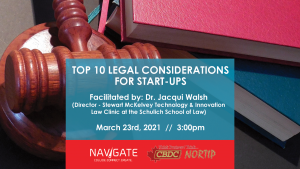 Top 10 Legal Considerations for Start-ups
With: Dr. Jacqui Walsh, director of the new Stewart McKelvey Technology & Innovation Law Clinic at the Schulich School of Law
Learn the 10 most important legal issues that entrepreneurs should be aware of to ensure their companies have the greatest chance of success.
Check it out here!
Feedback For The Win!
We asked to hear from you!
Your feedback allows us to improve our programming to better support our clients and partners and to secure funding for future services and activities for the entrepreneurs of Western NL.
As a thank you, all those who completed the survey were entered into a prize draw for a Navigate gift basket as a token of our appreciation.
Our winner is Steve Hickey! Congratulations!
Business Directory Reminder
Just a reminder that Navigate just launched a new website!
Check it out at www.navigatesmallbusiness.ca
Check out the launch here!
The new website includes comprehensive business tools with all the resources you need to start or grow a business, an interactive entrepreneur ecosystem map with information and links to the many supports available to budding start-ups, information on Navigate services and programming, news, events, videos, inspirational podcasts and much more.
One of the newest features is a business directory showcasing local startups. This service is offered free of charge to local businesses who are a part of the Navigate community for the purpose of promoting and growing local businesses and strengthening our local entrepreneurial ecosystem. If you would like your business to be featured in the directory, please email us at navigate@grenfell.mun.ca.
We look forward to hearing from you!
Suggestion Box
Tell us what you need to succeed!
The world of business is changing at lightning speed. Innovation and disruptive technologies are changing the way we work, the skills we need, and the tools we use. It can be challenging for entrepreneurs and small business owners to keep up, but we're here to help.
• Is there a tool or skill that you need in order to operate, thrive and grow?
• Are there workshops, topics, programs or other knowledge and equipment that you need access to take your business to the next level?
• Is there a great speaker or business that you think should be featured during one of our events or would you like the opportunity to speak about your business or upcoming event?
• Did you start a new business in 2020? We can help you promote your business!
Let us know. We want to hear from you!
Follow us on Facebook, Twitter and Instagram for updates on our next events.