Entrepreneur Ecosystem Coffee Break – Testing your business idea on June 23.
More information to come.

Let's get social! Community Impact-a-thon
Are you passionate about making a difference in your community? Do you have ideas that could create a positive social impact or do you see social problems in need of solutions?
Join Navigate and the Centre for Social Enterprise for an impact-a-thon community challenge to pitch your idea for a chance to win seed funding of $500, $750, or $1000 for your social enterprise!
When: Friday, June 3 from 4:30pm-9pm and Saturday June 4 from 8:30am-5:30pm
Location: Grenfell Campus, Arts and Science Atrium, Corner Brook
Registration: https://forms.gle/rC8NdamSbGDJ14Sh8
For more information, click here.
Community Workshop & Consultations
Memorial University's Centre for Social Enterprise (CSE) and Navigate Entrepreneurship Centre present four community workshops around social enterprise, social innovation and rural sustainability.
Register for just the session(s) of interest to you, or stay with us for the whole day! Faculty, students, entrepreneurs and community members are also invited to register for a consultation session with the CSE team, who would be happy to chat about a variety of social enterprise-related topics. Please see the document below for more information.
When: Thursday, June 2 from 9am-4pm and Friday, June 3 from 9am-12pm
Location: Room AS2011, Arts and Science Building, Grenfell Campus, Corner Brook
Registration: https://forms.gle/Ebmo8w63zWdkTaWY9
For more information click here.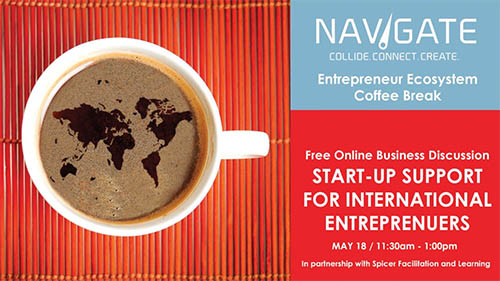 IN THIS NEWSLETTER Upcoming events and opportunities Exciting news from Navigate – Navigate Partners with...
Read More
Join us next Friday, November 26, at 5:30pm in the Grenfell Arts & Science Atrium...
Read More