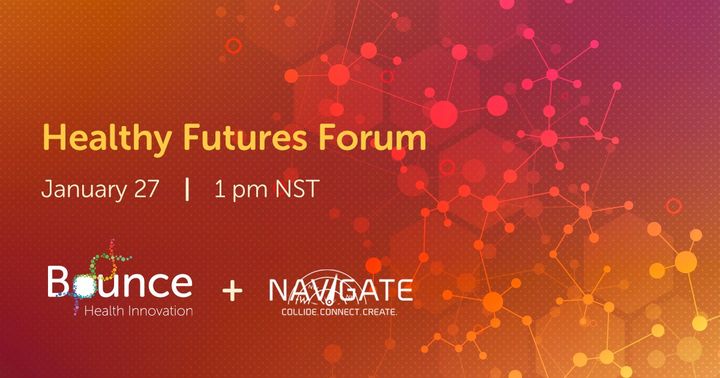 Healthy Futures Forum
Are you a health pioneer?
Are there healthcare problems that you would like to help solve?
Or perhaps you have a solution to an unmet healthcare need?
Join us on January 27 to hear how NL entrepreneurs and innovators are making waves in the health and wellness sector and to discuss the problems and novel solutions that will shape the future of health in our province.
Covid-19 has precipitated a new era of healthcare, moving innovation forward at unprecedented speed with 10-year advances in technology happening in mere months. Breaking down the barriers of health innovation through multidisciplinary collaboration is creating new and unexpected opportunities for entrepreneurs in a field once reserved for medical experts. Come flex your entrepreneurial mindset and tell us what potential you see for the region.
HopIn Registration: https://hopin.to/events/healthy-futures-forum