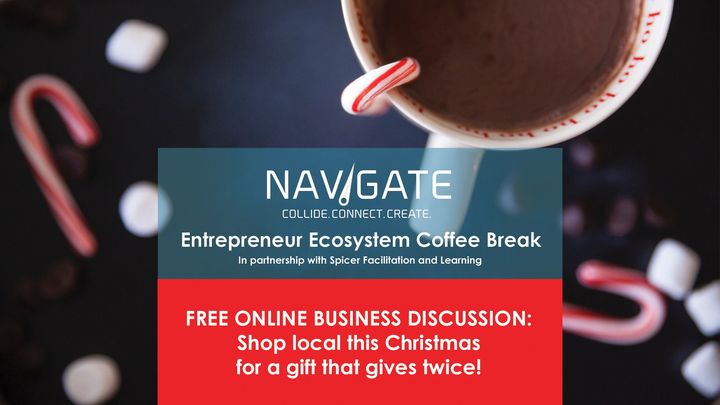 Entrepreneur Ecosystem Coffee Break: Shop Local for Christmas
Navigate Presents:
Navigate Entrepreneur Ecosystem Coffee Break – Shop local this Christmas for a gift that gives twice!
Local businesses need our support more than ever this Christmas. Join us this Friday to hear from local entrepreneurs about the events, deals and promotions they are offering this Christmas season and how we can support local.
If you are a local entrepreneur and are interested in promoting your business, register now at the link below.
Date/Time: Friday, November 20 from 11:30am-1pm
Open to all. Free to attend.
Register now at https://attendee.gototraining.com/r/4922158825781900545
In partnership with Spicer Facilitation and Learning